Fuel Delivery Services
We deliver Bioheat® fuel, home heating oil made with renewable biodiesel to lower your carbon emissions and make your heating system run more efficiently.
You can sign up for Automatic Delivery at no extra cost. With Automatic Delivery, we keep track of the weather and deliver your home heating oil when you need it. If you prefer, we are happy to deliver on a Will-Call basis – just call Sam at (718) 252-6000 to schedule your fuel delivery.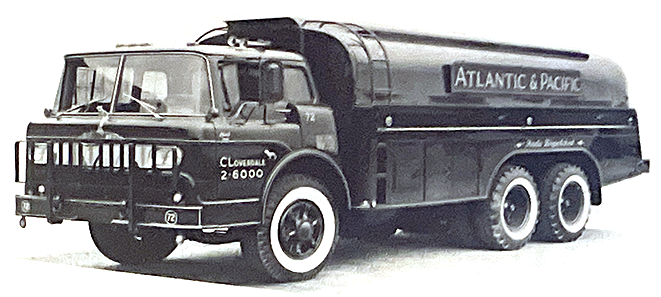 Lower Your Heating Costs
We're here to help you lower use less heating oil and lower your heating costs. Try these tips, that are easy to follow and cost very little. If you are still struggling, call us at (718) 252-6000, and Sam will help you come up with more ways to save.
Get a heating system tune-up before the heating season begins and reduce heating oil consumption by 5 percent.
Add caulking and weather-stripping around doors, attic access, windows, outdoor faucets and any areas where there might be leaks. (As much as 40 percent of your heating and cooling costs can be due to air leaks.)
Check caulking at least once a year and replace material that has dried out and shrunk.
If you have a furnace, clean or replace the air filter once a month to assure the best airflow and efficiency.
Keep ductwork in good repair by sealing leaks with mastic, metal-backed tape. Your home could be losing up to 25 percent of its heated or cooled air before it reaches the vents!
Insulate your hot water tank. The U.S. Department of Energy recommends that you insulate the tank or water heater and the first six feet of hot water pipe.
Wrap your pipes to guard against heat loss and freezing.
Replace any cracked glass in your windows.
Install rubber gaskets behind outlets and switch plates on exterior walls. (Gaskets can be found in most home improvement stores.)
Sunshine! Open shades and drapes during the daytime and close them when the sun goes down.
Check the threshold for any gaps between it and the door; use a bottom seal that can be attached to the door to stop drafts.
Remove air conditioning units from windows.
Seal off your attic-circulating fan with polyethylene and tape.
Close your kitchen vent, fireplace damper and closet doors when not in use.
Avoid using space heaters. They're expensive to operate and can be dangerous.