Bioheat® Fuel

Bioheat® Fuel is a blend of biodiesel and ultra-low sulfur heating oil. Biodiesel is produced from a variety of renewable resources, such as plant oils, animal fats, recycled grease, and even algae, making it one of the most sustainable fuels on the planet.
Bioheat® fuel is a clean and green energy source, with an increasing renewable energy component, and is on a path to a sustainable future. Atlantic & Pacific Oil is proud to deliver Bioheat® fuel to all our customers.
Benefits of Using Bioheat® Fuel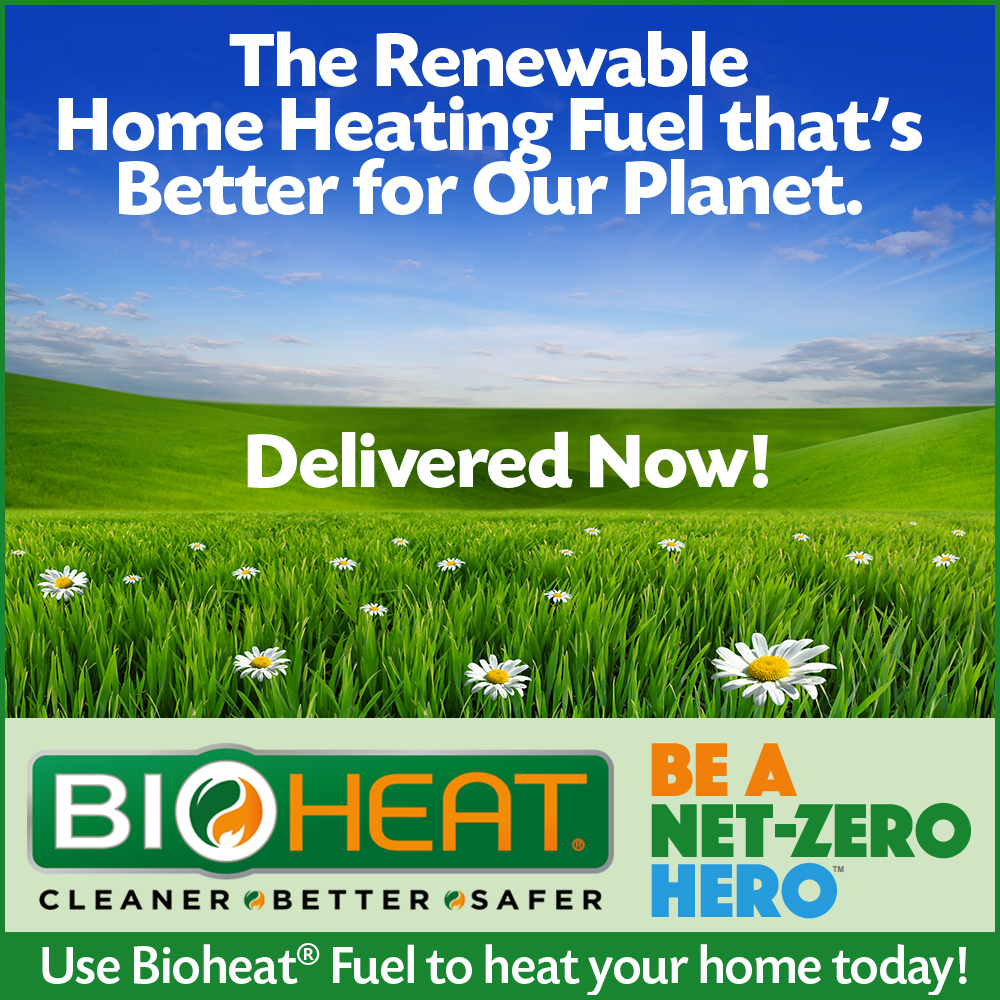 Bioheat® Fuel produces the same satisfying heat as standard heating oil and performs as well as, if not better than, conventional heating oil.
Using Bioheat® fuel does not require replacing or modifying your boiler, furnace, fuel storage tank, or other heating equipment.
Bioheat® Fuel is now being delivered to every home and business in New York State.
Bioheat Plus® fuel blends containing 20% biodiesel can reduce your home's carbon emissions by 16.2 percent. Higher blends provide even greater emission reductions.
The heating industry is working on proving the efficacy of even higher blends of Bioheat® fuel, with the goal of net-zero carbon emissions by 2050.
The biodiesel in Bioheat® fuel comes from American-made feedstocks like soybean oil, recycled cooking oil and recycled animal fats.
Bioheat® Fuel has been approved by ASTM International, an organization which sets industry standards for fuels and lubricants, to be used in existing home heating systems.
Bioheat® Fuel vs. Electricity
There's a lot of talk out there about switching homeowners to electric heat pumps. Our Bioheat® fuel is already lowering our customers' carbon emissions, without very expensive conversions to electric heat. Before you switch to electric heat pumps, read on:
Switching to electric ductless min-split heat pumps could cost you more than $20,000; you can use Bioheat® fuel in any oil-fueled system, with no expensive equipment replacements.
Heat pumps work best in moderate temperatures, but not as well when the thermometer nears zero! Most homeowners who install heat pumps keep their existing oil-fueled system to use when temperatures drop below freezing.
Most electricity is generated from greenhouse gas-producing coal or natural gas; Bioheat® fuel blends ultra-low sulfur heating oil with renewable biodiesel.
More homes using electricity for heating will put more strain on the electric distribution grid, leading to more brownouts in summer and winter!
Using Bioheat® fuel gives you a say in your home comfort. With electric heat you will be at the mercy of ConEd, National Grid or PSEG LI for service and response!
For additional information about Bioheat® Fuel contact us at (718) 252-6000.
Resources
Learn more about Bioheat® fuel at: